In today's market, having compelling content and great ideas is not enough. You need a strategy. That's where content planning comes into play. A good communication plan takes time. But the time you spend on brainstorming and strategic discussions is never wasted if you get your content strategy just right.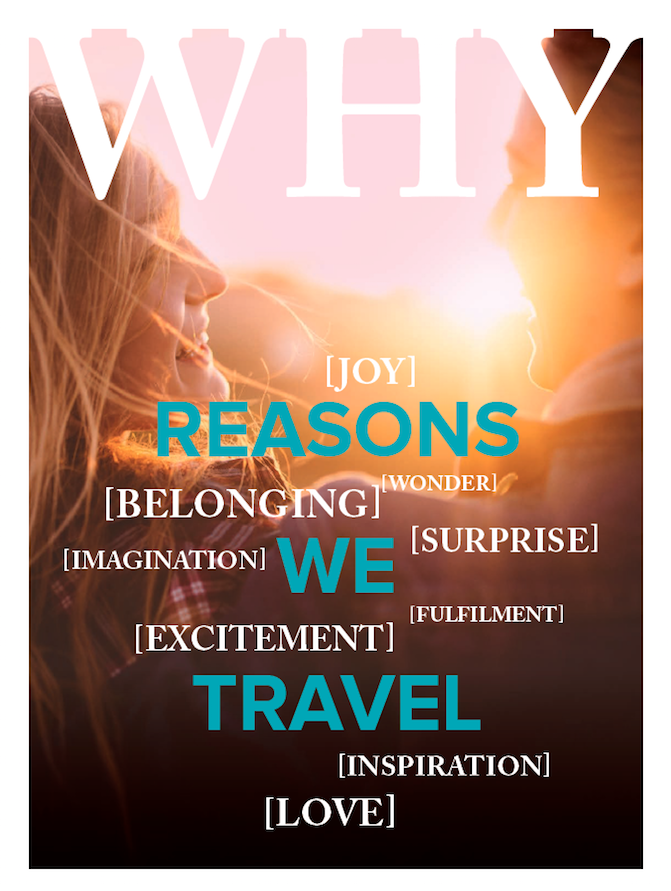 WHY MAGAZINE FOR WORLDHOTELS
Worldhotels provides its partner hotels with marketing that really gets under the skin of each persona, whether business traveller, city tripper or global backpacker. Each traveller (and hotel operator) has a different "WHY" that lies at the root of the HOW or WHAT of everything they do. So why not use that to shape the customer journey with strategic communication? steelecht collaborated with this travel specialist on the content strategy, copywriting, design and layout of their "WHY" magazine.
Your content roadmap should lead directly to your desired goals: more leads, more traffic, more sales or more effective employer branding. Based on your goals and target customer persona, we can help you develop a content strategy that fits.
Here are a few questions you should consider before we get started.
Who are your most important target groups?
How does each persona find you?
What are they looking for?
What are their most pressing pain points?
Can they easily discover your solutions to their problems?
What is your competition doing?
What makes you unique?
Do you have an editorial plan?
These are just a few of the most salient points along the customer journey, which need to be addressed by your content strategy.
In order to ensure your communication plan produces the results you need, it's advisable to begin with your existing content strategy – if you have one. This may include:
Assessing what content is required to achieve your goals and convert potential customers
Analyzing relevant existing materials
Defining your target markets
Persona development (read our blog article on this topic)
Understanding the most effective customer journey
Researching keyphrases (relevant search phrases and search volumes)
Performing a competitor analysis
Producing a content gap analysis (what you have vs. what you need)
Mapping content to customer needs, pain points, questions, and the buying cycle
Creating a dynamic content roadmap (yes, it will – and should – constantly be changing)
Are you looking for more leads, more traffic, more sales or more effective employer branding? Those are just a few of the goals that content planning and a communication plan can help you achieve.
Development of a content roadmap
Having a roadmap implies there is somewhere we are headed, i.e. your strategic communication goals. But a content roadmap also implies a customer journey, which is something that takes time and is ongoing. We like to think of a content strategy as a recurring cycle. A good content roadmap is iterative and flexible. Ideally, it will always include the following milestones along the route:
PLANNING
Development of an "editorial plan", including scheduling, milestones, priorities, responsibilities, channels, maintenance, etc.
PROMOTION
Raising awareness of the content through owned channels (e-mail, blog, social, etc.) and paid media all along the customer journey
CREATION
Based on your communication plan, drafting of effective, quality content for customers and SEO
MEASUREMENT
Assessing the effectiveness of your publications in light of your communication plan
PUBLISHING
Publication of the content on the correct channels (website, blog, social, etc.), depending on your persona profiles
RESPONDING
Adapting your content strategy according to collected metrics and rethinking further activity based on the conclusions
Discoverable, sharable & actionable digital content should be at the center of every communication plan – with something for every key persona. Get in touch with us to start content planning today.