We have put together a selection of our work here for you to browse through. From English copy-writing & German copy-editing to app development & film production, it's meant to give you an impression of the many services we offer, as well as the wide range of clients and industries we work for.
This is only a small selection of the work we do. Ever since steelecht was founded in 2005, we have been involved in projects covering the whole spectrum of advertising and marketing communication. From high-concept strategy work to detail work like English proofreading and German proofreading of brochures and whitepapers. Learn more about our general service offering in the texts below.
Find an overview of our current clients here.
Has our work inspired you? Would you like to hire us? Whether for German copyediting of whitepapers or English copywriting for advertising, we're happy to help. Get in touch and let's get started!
Our expertise at steelecht covers more than just English copywriting:
WRITING & EDITING
For a range of purposes and channels, including blogs, brochures and Facebook posts. Read more here.
TRANSLATION & TRANSCREATION
Let us interpret your creative concepts and desired actions into English or German. Read more here.
FILM & ANIMATION
Whether for advertising, apps or the cinema, our passion for moving images is part of our CSR. Read more here.
DESIGN & LAYOUT
When you need to appeal to the eye with creative and convincing materials in a variety of formats. Read more below.
APP DEVELOPMENT
Reach your target audiences with engaging content specifically designed for mobile devices. Read more below.
All content created by steelecht is designed to support your business objectives and convert your customers. Our goal is to capture your customers' attention and draw them in with targeted measures that address their needs and wants.
One important element of improving conversions is search engine optimization (SEO). All our English and German copywriters are therefore well-versed in creating texts that not only humans like to read, but also rank well with search engine algorithms. That's why well-crafted texts are so essential to every product and brand.
Learn more about our core team of English & German copywriters here.
steelecht can help you create content for a wide range of analogue and digital formats, including:
BLOGS
BROCHURES
CLASSICAL ADVERTISING
CUSTOMER MAGAZINES
E-MAGAZINES
E-MAIL MARKETING
NEWSLETTERS
PODCASTS
PR
PUSH NOTIFICATIONS
SOCIAL MEDIA POSTS
TRADE FAIR COMMUNICATION
VIDEO, FILM & ANIMATION
WEBSITES
WHITEPAPERS
Our experience also covers a broad spectrum of sectors, including:
APPAREL & FASHION
ARCHITECTURE
AUTOMOTIVE
CHEMICAL & PLASTICS
CONSUMER ELECTRONICS
COSMETICS
EDUCATION
ENVIRONMENT
FMCG
FOOD & GASTRONOMY
GAMES
HEALTHCARE & WELLNESS
HOME APPLIANCES
INDUSTRIAL GOODS
LANGUAGE ACQUISITION
MEDICAL & DENTAL
PHARMACEUTICAL
PUBLISHING
REGULATORY & COMPLIANCE
SAFETY
SOCIAL JUSTICE
SOFTWARE & IT
TRAVEL & TOURISM
URBAN PLANNING
We'd be happy to provide you with further samples of our work – whether videos, brochures, advertising or whitepapers. Just let us know what you're interested in and we'll send them your way!
From language services to language technology – we've moved a long way from simply replicating analogue brochures, catalogues and company reports in digital format. Now, web tools and apps can provide your customers with sophisticated and interactive resources to enrich the experience of your brand.
steelecht began app development back in 2013, with the goal of being able to turn any text into a learning tool for fully contextualized and individualized learning. This quickly led to the creation of a new company, "L-Pub GmbH", of which steelecht GmbH and Managing Director David P. Steel hold a majority share. The staff of both companies share the same office in Offenbach a.M., Germany, and we frequently collaborate on projects.
While most of our app development has been for educational publishers, the same principle of turning any text into a learning tool certainly applies to many brands. What about an app to learn all the types of Italian pasta? Or an app to help new hires learn technical terms unique to your company? The possible applications for our language technology are limitless.
Learn more about L-Pub.
Learn more about the apps we have made for educational publishers.
Learn about our own apps & offers for language learners.
Even the best writing can have a negative impact if it's presented in an unattractive way. That's why steelecht also supports you in the development of visual communication to better capture your customers' attention. What's important is that the design follows a clear logic. Good design should always support your core business messages – and not be just design for design's sake.
Our team of established creative professionals (in-house and external) can provide you with relevant and engaging visual materials as an integral part of our content package. Our skills cover:
DESIGN    |    ILLUSTRATION    |    LAYOUT    |    MULTI-MEDIA
Our work expertise encompasses a range of formats including:
DISPLAY AND MULTI-MEDIA ADVERTISING
E-MAILINGS & NEWSLETTERS
INFOGRAPHICS & DATA VISUALIZATIONS
LOGOS, ICONS & BRAND IDENTITY
MAGAZINES, BROCHURES & LEAFLETS
TABLES & GRAPHICS
TECHNICAL DRAWINGS
VIDEO & ANIMATION
WEBSITES, MICRO-SITES & LANDING PAGES
WHITEPAPERS & ANNUAL REPORTS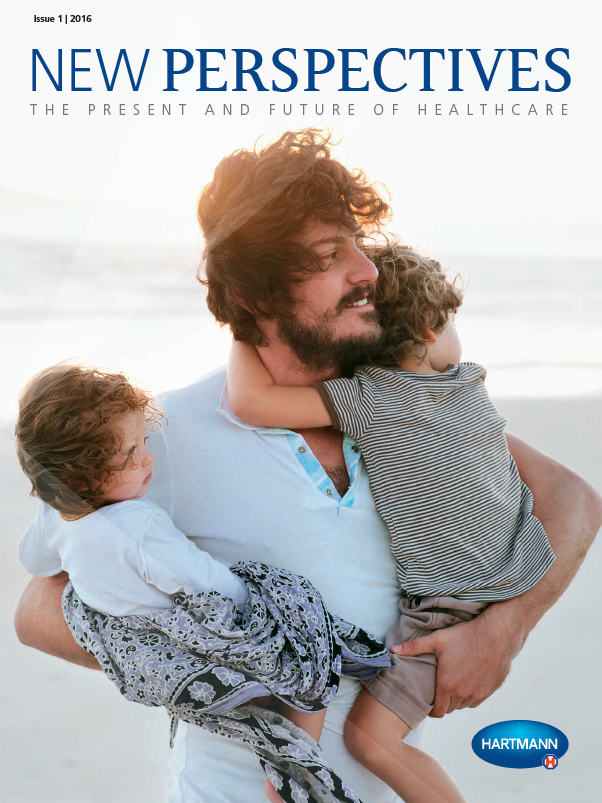 Whatever steelecht does for you, each piece of creative work is tailored to meet your business objectives – and help you to (positively) stand out from the crowd.