Need translating in Germany? Work with our writing professionals to achieve the results that make an impact in new markets. We guarantee that both our writer/translators and their editors are always native speakers of English, German or whichever language you need (such as French, Italian, Spanish, Polish, Russian or Arabic).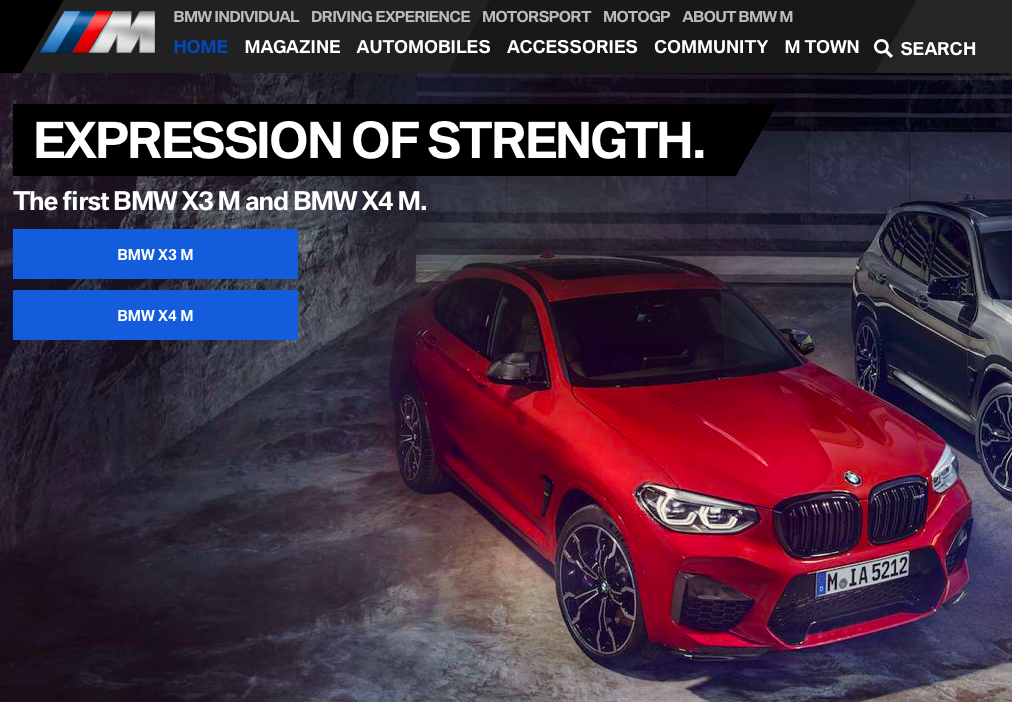 steelecht translated many blog articles and vehicle texts for BMW M's newly launched website in 2017. The job included both German-English and English-German translations. We not only had to nail the automotive technical terms, we also had to connect with BMW's hard-core fan base through authentic enthusiasm and inspiring storytelling. Translating these texts required accuracy, e.g. for the vehicle descriptions, but creativity was also important, especially for the blog-style articles.
At steelecht, we believe that translating is just as much a skill as it is a talent. In order to be a good translator, it's not enough to master each language perfectly (such as German-English or French- Polish). You should also be a creative writer who can deliver a well-structured and convincing text with the proper tonality.
Even in cases where creativity is not a priority (see our "Transcreation" page for creative translations), our translation services still aim to create a new original. Many translations end up sounding awkward, because the translator was only worried about avoiding mistakes. Our writers, however, always check their work for tonality after translating. Does the text "sound" native? Does it flow well? Should I break up a long sentence or connect two short ones? Does the style of the translation match the style of the company?
Hanscraft – German craft beer brochure
Can a beer smell like fresh grapes, taste "hop-forward" and have a thin, yet elegant texture? It can if it's from Hanscraft. The vocabulary for describing the taste of beer has become as complex as the vocabulary for wine. As always, we put in the necessary research to find the right words. We at steelecht had so much fun transcreating this brochure that we booked a beer tasting dinner for the whole company – and we've become good customers.
We can help your company's unique voice be heard in another language. We are specialized in German-English and English-German translation, with in-house native translators for French and Italian, as well. We furthermore have reliable partnerships with native translators for many other languages, such as: Spanish, Polish, Russian, Arabic and others.
Based in a hotbed of economic activity – the Rhine-Main region (Offenbach and Frankfurt), with an outpost in Berlin – we frequently meet with our clients to experience their products first-hand or to attend briefings. These meetings make sense when you have a lot of translation work pending, or if messaging is important, such as with a copywriting+translating project.
Interested in how we work with customers? Read our blog article about how to get better work from your translators.
We can help with translating your unique voice to another language. Whether German-English, English-German or other language pairs, let's talk! Get in touch so we can make a cost estimate.
What's the word for success?
Translation services may be all you need. Many texts lend themselves to word-for-word translating. Yet we have all seen – and cringed at – poorly translated texts, which are usually sticking too close to the original. Bad translations can make your company look bad, and make your product look unattractive, undependable, and unsafe!
Translations by a native translator, on the other hand, smoothly convey your message. Well-written texts convey quality and desirability.
Beyond "just" translating
What if you need more than word-for-word translating to ensure that your message reaches the target group effectively? At steelecht, we think about whether a formulation is suited to the context, adapted to linguistic rules of style, and expressed in a way that's aligned with successful communication in the target territory, e.g. North America or Germany. It should also be fun and pleasant to read. Makes sense, doesn't it? Going deeper into a translation and creatively transforming it is what we call transcreation.
What do you need? Translating or transcreating? We'll help you find the right fit. Based in Germany, our team of native translators in Berlin, Frankfurt & Offenbach looks forward to hearing from you.