Your company offers real-life solutions. Make sure your customers know all about them with high-quality copywriting written by native speakers. steelecht's English & German copywriters offer writing & editing that gets seen, gets read and gets results. Let us help you achieve your goals with copywriting that hones right in on your customers' needs. Alternatively, our professional editing in English and German provides quality assurance for texts you prepare in-house.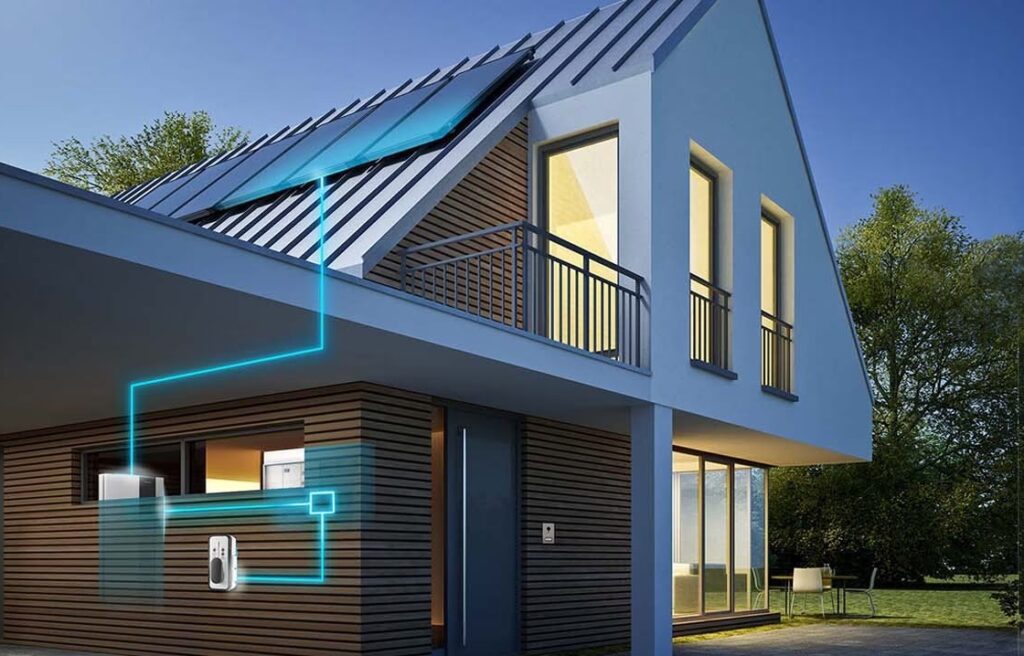 THE RESIDENTIAL ENERGY TRANSITION
Hager Group is a world-leading manufacturer of electrical installations for residential, commercial and industrial buildings. While their traditional business may be in fuses and switches, thanks to their decades of expertise, they are also pioneering new ways to support the transition to green energy in our everyday lives. In this example, steelecht was hired to write a thought leadership piece about specific trends in Germany's residential sector – such as selling locally produced solar energy to tenants or new energy storage technologies for large apartment buildings.
Getting the message right
What's the best way to connect with your target markets? For international and/or English-speaking audiences, you will need experienced English copywriters & editors to make sure you get your messages across successfully. For German-speaking countries, you will need a native German copywriter or editor. Whether you need support in English or German, however, working with a native speaker is not enough – a professional copywriter or editor with writing experience is the only way to go.
What does a professional English copywriter or professional German copywriter do?, Our flexible team of native speakers in Frankfurt and Berlin will very simply deliver high-quality writing that engages your audience. We do this by identifying and addressing your audience's real needs and concerns. You tell us your message and we craft a text to get that message across as effectively as possible.
If international communication is at the crux of your business success, make sure you base it on high-quality writing & editing. Whether we write content for B2B or B2C, our copywriters and copyeditors care about the success of your communications. We're reliable, efficient and you'll be surprised at how flexible we are, too, thanks to our broad experience across a wide range of industries, topics and formats.
What can our English copywriters do for you? Learn more here.
Need a German copywriter? We can do that too.
Looking for other foreign language writing & editing? Find out how steelecht can help.
Just need editing by native speakers? Read about our editing services.
Our German and English copywriters are ready to get started on your project. Whatever your writing & editing needs, we work with native speakers who are also skilled writers – always.
At home in many industries
SAP specializes in enterprise software, TK Elevator makes lifts. UL is a premier safety science and standards company, and Worldhotels represents independent providers of accommodation for travellers. Then there is Kulzer, a leading producer for dentists and dental technicians, and Frankfurter Buchmesse, the publishing industry's preeminent trade fair. What do they all have in common? They all work with steelecht's flexible team of German and English copywriters for writing & editing support.
Our copywriters and copy editors are all flexible native speakers who work for a wide and growing range of industries. Here are a few:
APPAREL & FASHION
AUTOMOTIVE
CHEMICAL & PLASTICS
CONSUMER ELECTRONICS
COSMETICS
FMCG
HEALTHCARE & WELLNESS
HOME APPLIANCES
INDUSTRIAL GOODS
MEDICAL & DENTAL
PHARMACEUTICAL
PUBLISHING
SAFETY
SOFTWARE & IT
TRAVEL & TOURISM
Here is an example of some pithy copywriting we did for our customer Messe Frankfurt. The picture is from a brochure about pioneering developments showcased at their ambiente trade fair.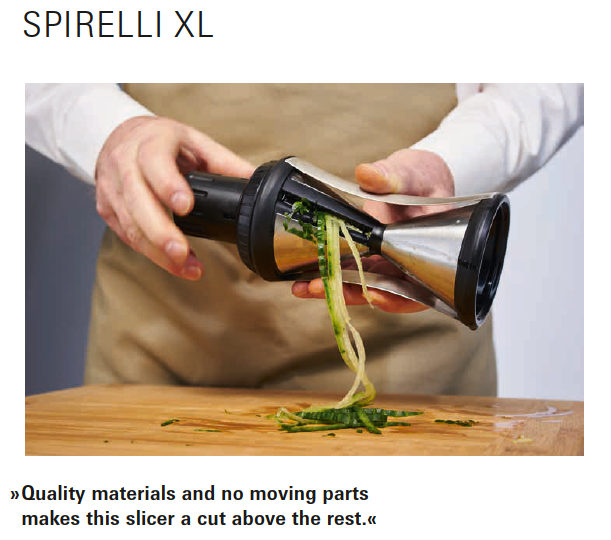 Our skills are flexible, honed to each media
What kind of writing do you need? Whether you need an English or German copywriter, editor or both, steelecht delivers high-quality texts across a range of genres that include:
ADVERTISING COPYWRITING
CORPORATE COPYWRITING
TECHNICAL WRITING
ONLINE CONTENT WRITING
BLOGS / BLOGGING
FEATURES / ARTICLES
MARKETING CONTENT
STORYBOARD WRITING
JOURNALISM
GHOSTWRITING
The context in which those texts appear is also key to how they are received. Our team of native speakers has experience in creating and adapting content to the following media:
WEBSITES & MICROSITES
E-MAGAZINES & DIGITAL DIGESTS
BLOGS & ARTICLES
PRESS RELEASES
SOCIAL MEDIA POSTS
BROCHURES & SELL SHEETS
NEWSLETTERS & MAGAZINES
DIRECT / E-MAIL MARKETING
SCRIPTS & SCREENPLAYS
POSITION PAPERS
ADS OF ALL SORTS
We offer writing and editing support in English and German, as well as other languages on request. Our German & English copywriters are ready to get started on your project now. Do you need support for other languages, as well. Our network of writers extends to French, Italian, Portuguese and other world languages. Let us know what you need, and we'll get back to you ASAP.